Say goodbye to hotspots, joint stiffness, and excess shedding.
Canine Omega Complete has been carefully crafted with omega fatty acids and high-grade vitamin E, making it a source of essential nutrients and antioxidants with natural anti-inflammatory properties.
NATURAL. EFFECTIVE. ESSENTIAL.
Prevent and protect your pet against common canine health problems.
Harnessing the power of nature, our liquid supplements for dogs and horses offer more than just nutritional benefits. With potent anti-inflammatory properties, they aid in healing and prevent further damage.
Our supplements can help alleviate irritation and discomfort throughout the body: from relieving hotspots and joint pain to addressing gastric ulcers, our products provide the nutrients and health benefits your companion needs to look and feel its best.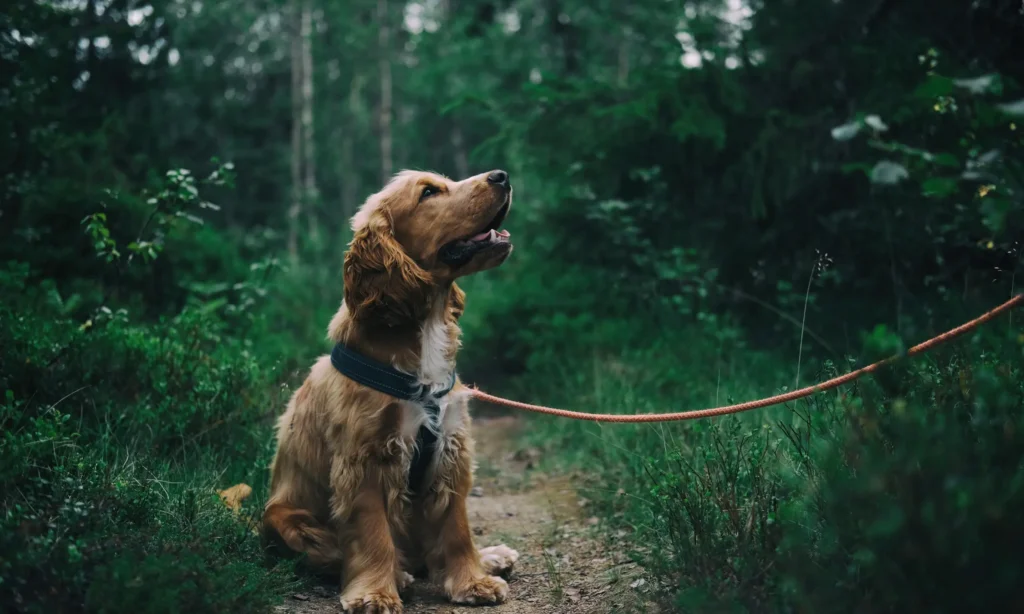 Targeted support for common health concerns.
Dogs are a source of unending happiness and bring joy to those around them. However, this perpetual good mood might not provide the whole story.
There may be more going on in your dog's life than you think: itchy paws, dry coat, digestive complaints, and anxiety can make our companions uncomfortable and unhappy.
Canine Omega Complete is an all-in-one treatment for common canine health concerns.
Satisfied customers of Canine Omega Complete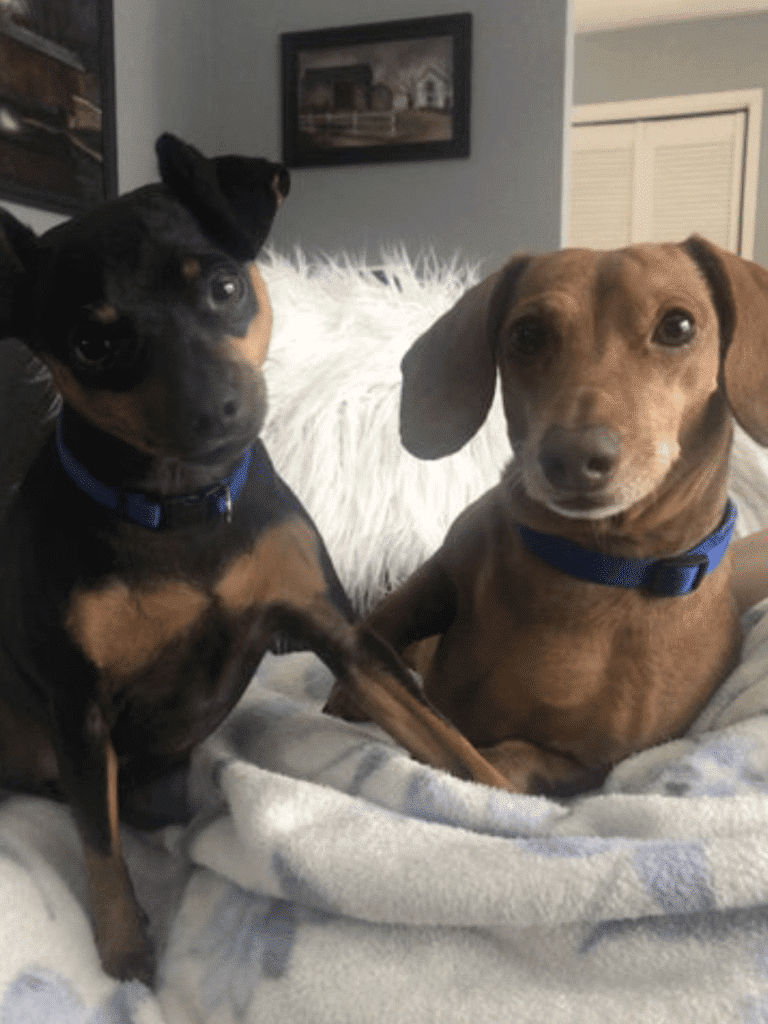 I have used Equine Omega Complete with my horse for some time with great success. So when my 8 month old Labrador Lincoln started to develop dry skin despite no change in his diet and being on excellent food, I thought giving Canine Omega Complete would be worth a shot. It has made all the difference for him. Within 2 weeks his coat was glossy and shiny and was. Wry seldom scratching himself compared to before. Most importantly, he absolutely loved the taste, and would jump for joy at mealtime. I know the benefits to him that I can't see are just as good. What a great product.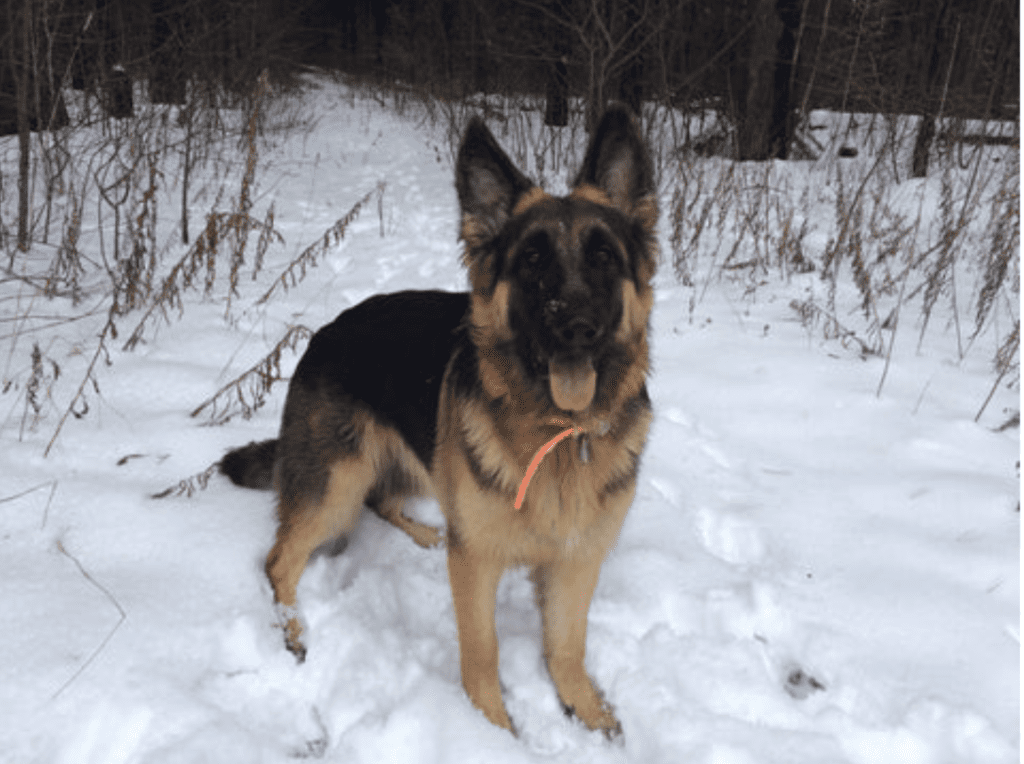 I don't normally provide a testimonial for a product but I felt I needed to give "kudos" to Canine Omega Complete. My young German Shepherd pup was showing signs of lameness in his legs, which is common to this breed. After doing a bit of research on some proactive strategies to help prevent further injury we did a trial with Canine Omega Complete. We felt this was the right avenue since we were looking for a premium supplement that could help with our pup that doesn't have the best appetite. 2 months later our Jaxson has visibly improved by the way he walks and runs to his beautiful thick shiny coat. He also loves to eat his food with Canine Omega in it! I would highly recommend this product, do your research and you will find this supplement originated for horses and has rave reviews with the equine community. Thank you Canine Omega Complete for filling in the need to help our beloved "fur babies"!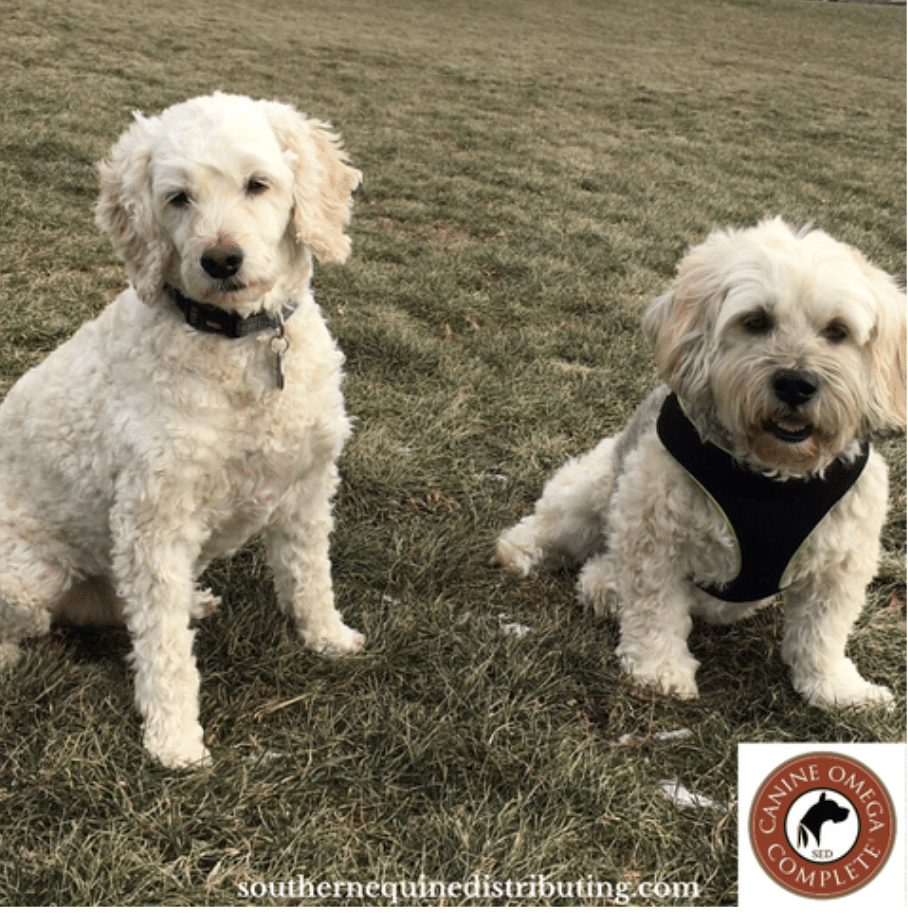 Tucker is a 12 year old Cockapoo. He's been feeling his age lately and been lethargic and weak in the back end. Within a week of being on Canine Omega Complete he is back to his old young self. Outrunning his younger brother, full of energy and can jump on and off the bed with no problem. He's gotten that vibrant look back in his eyes and I know he feels good!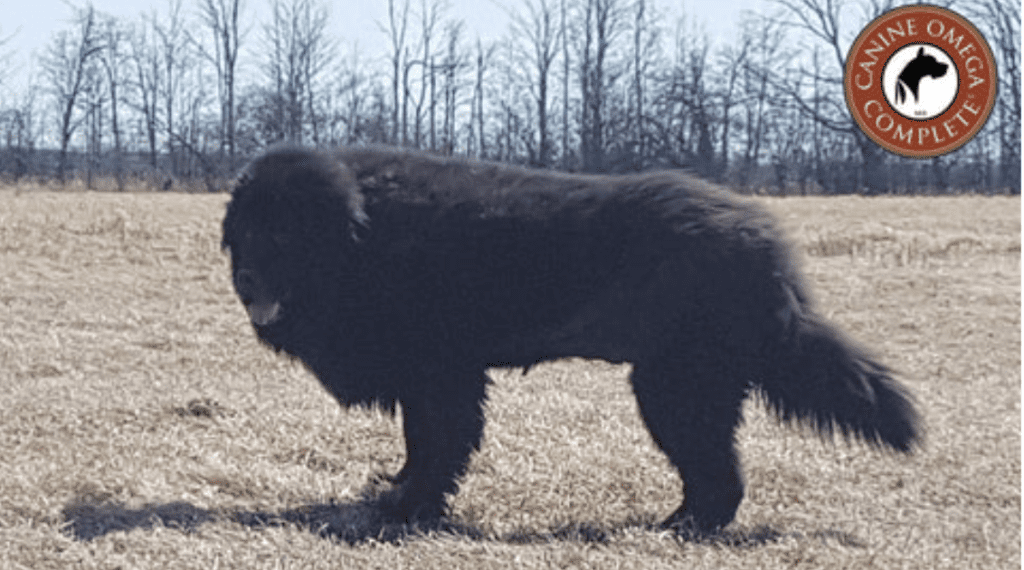 I did an experiment; I took Bear off of the Canine Omega Complete. Kept him on all his other stuff but took him off the Canine Omega Complete. Worst mistake EVER! His movement decreased, his skin allergies increased, his dermatitis increased with scabby hot spots all over him & his appetite wasn't great. Put him back on last Friday – within 3-4 days he was showing marked improvement! Today he is walking all over again, hot spots are GONE! His appetite is back and his allergies are much better! Remember, Bear is over 11 years old!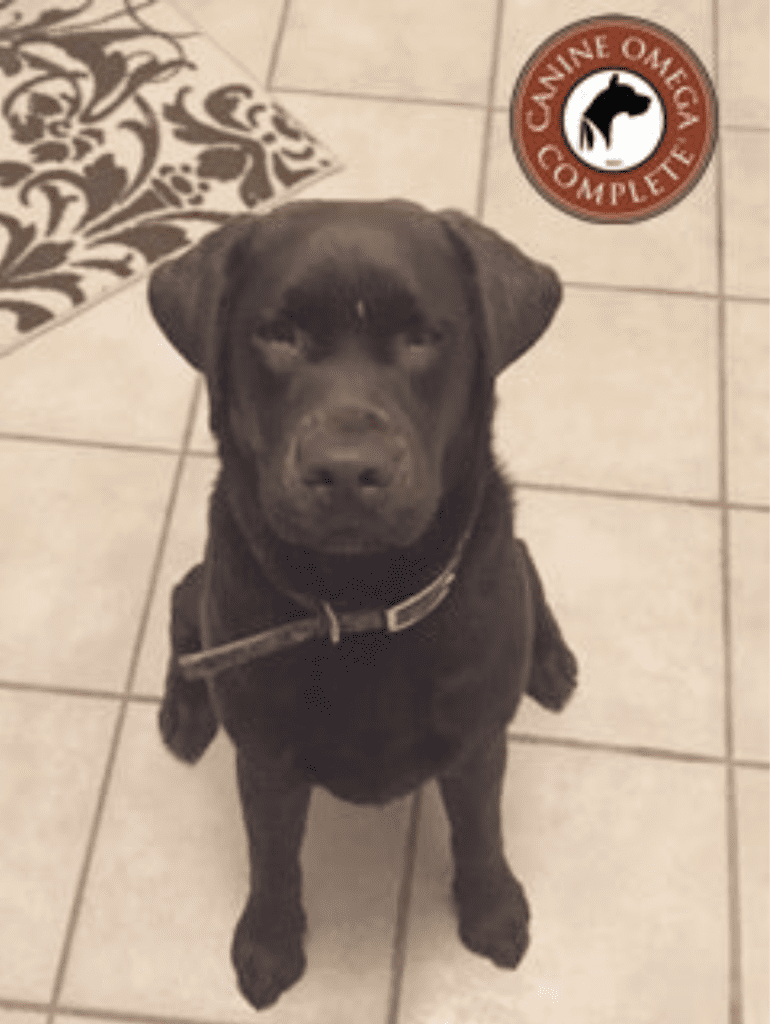 I love the omega product for my pup! Boomer is 12 and has been suffering with yeast build up and skin sensitivities for over two years. We have tried shampoos, expensive hypo foods, anti-fungal creams, antibiotics, nothing has resolved the issues and it has changed him and aged him. After introducing him to the omega product his conditions have improved by far. He is back to his playful self, much less redness and irritation and his ears are not swollen and sore. The product is super tasty, In fact it's like a treat for him, he loves it! I definitely recommend this product it has really changed Boomers senior years. Thanks for sharing this with me Robin.
Canine Omega Complete: a better quality of life, for life.
Omega fatty acids and vitamin E offer numerous benefits to dogs, promoting their vitality and addressing various health concerns. Here's how these essential nutrients contribute to the well-being of your canine companion: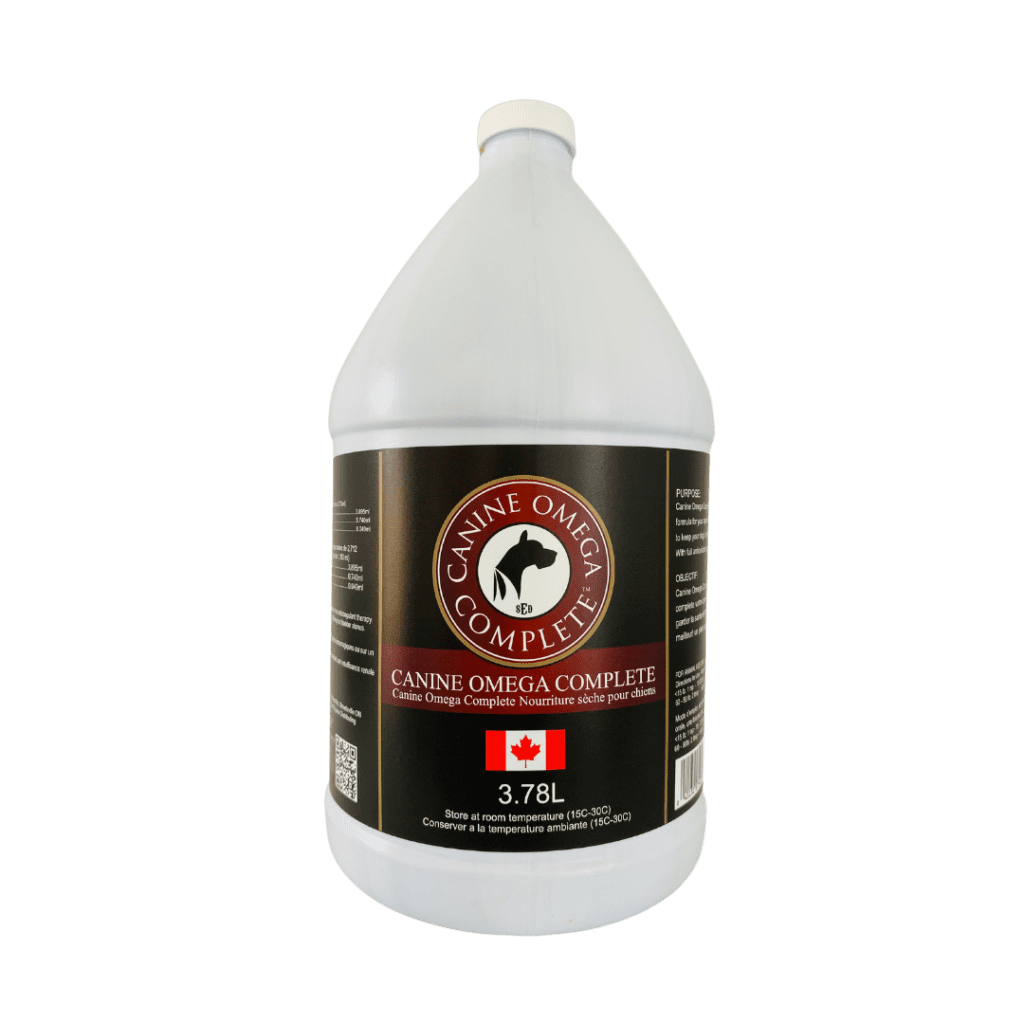 Promote joint health, relieve allergies, support cognitive function, and boost the immune system with our omega fatty acids and vitamin E supplement for dogs.
Learn more about our products, the ingredients that go into them, and how each works to target specific health concerns and improve the overall well-being of your horse or dog.